When creating a new listing (especially in rural areas) the system does not accept the address with the error "The address you entered is not accurate enough".

How to publish a new listing if address is not accepted
Start again creating a new listing here. It's preferable to use Airbnb website (not the app).
On the Where's your place located? page input all the details you have. If your house doesn't have a street address put the name of the smallest toponym (village, neighborhood) that identifies your house and put it in the City field and manually type in the zip/post code. Then copy what you put in the City and paste it in the Street field. See the picture below.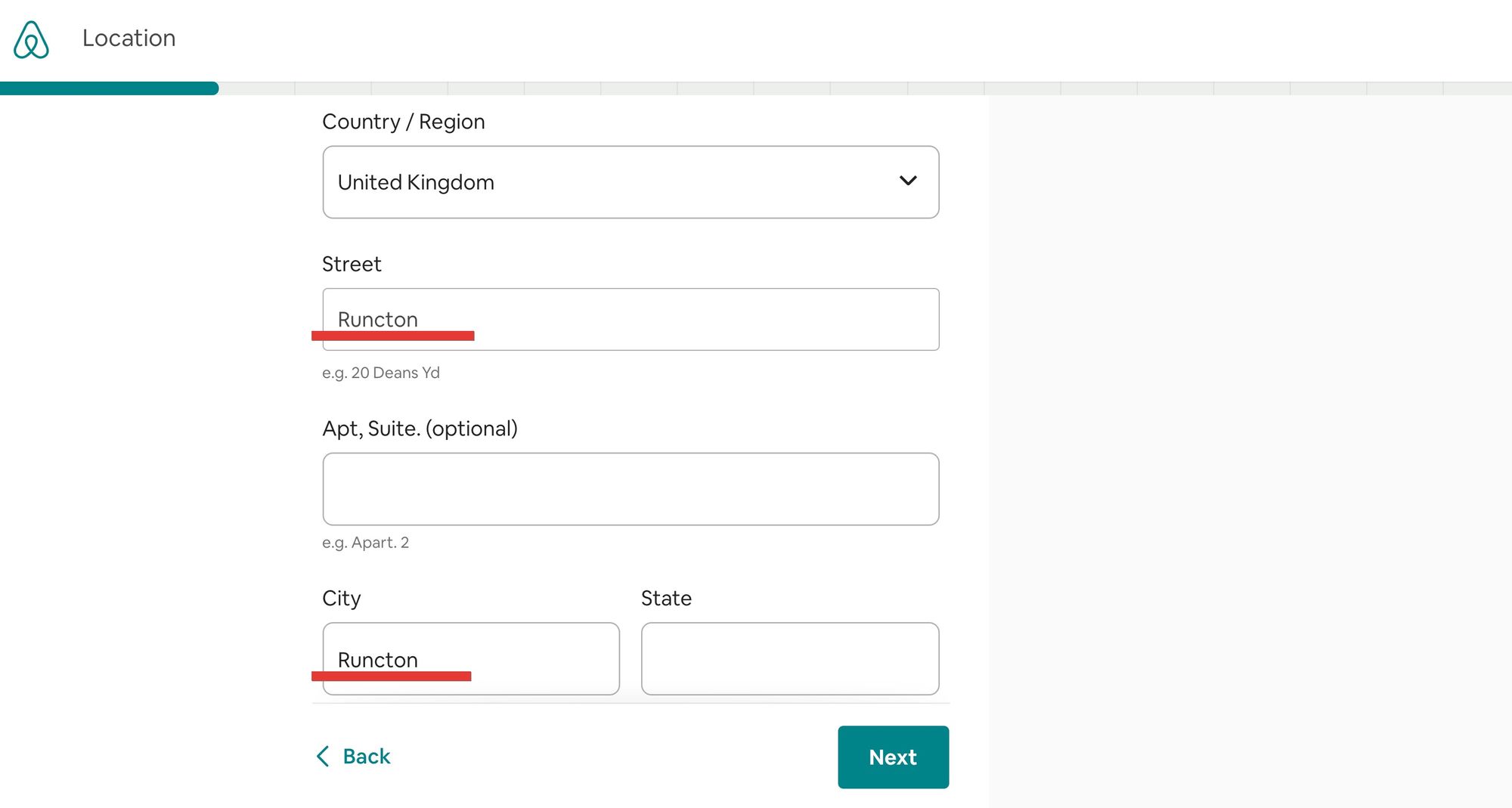 3.   You will see the error again. Click Save and Exit

4.    Now go to the Listings page here. You will see the unfinished listing, click Finish.

5.   Now you adjust the pin (click Adjust > drag the map > Save) to set the accurate location of your place and click Yes, that's right.
6.   Now you will be able to proceed further for completing your listing details.