Airbnb guests reported inability to see or select a payment method on the checkout page when they have stored card under their account. There is an error message, they need to add a payment method when they already have one or more cards under payment methods.
Also Airbnb may give the following error - Something's not quite right. Please go back and try again.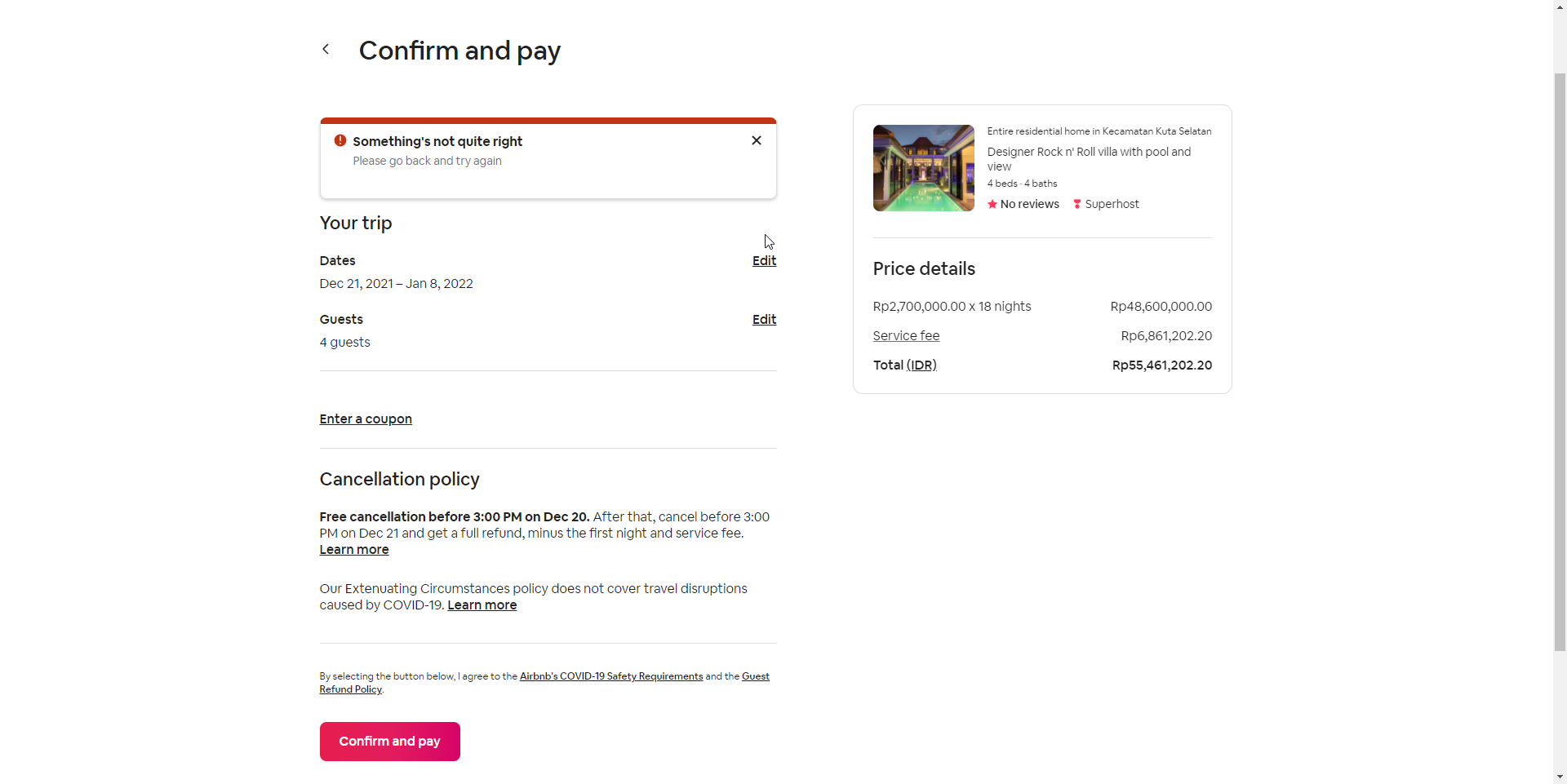 Why I don't see stored cards?
This issue is caused by the payment currency you selected for payment. If you chose one of the currencies listed below, you won't be able to select any payment method:
IDR – Indonesian Rupiah
VND – Vietnamese Dong
ARS – Argentine Peso
UAH –Ukrainian Hryvnia
OMR – Omani Rial
JOD – Jordanian dinar
TTD – Trinidad & Tobago Dollar equals
Those currencies were previously available on Airbnb as a payment currency, but now they are no longer supported. It's likely that you haven't updated your app, that is why you were able to select this currency. But as it was removed in the backend, you can't use it for payment.
I cannot find payment option only cupon and I want to pay with my visa default card
Solution
Just select another available currency from this list and you will be able to book.