Sometimes Airbnb app users complain they have a red or green dot unread message notification despite having no new/unread messages in both host and guest inboxes.
How do I reset my inbox so the "1" as a message reminder goes away? I have read all my messages. I don't want to keep seeing that "1" when there are no new messages.
Hi, there's a mystery notification badge in the app that I can't get rid of. The notifications won't go away. Inside the app, it says it's coming from the profile tab, but there is no indication where in there. I've tried removing the app and reinstalling, and I've tried signing out and signing back in.

How to delete unread message notification from Airbnb inbox
First, try to uninstall the app > restart your phone or tablet > install Airbnb app. Sometimes notifications just stuck in the cache of the application, and go away after reset.
If this doesn't help - you will need to open your Dashboard from the full desktop Airbnb.com website (not the app) and remove all the system notifications, as Dashboard notifications may reflect in the Inbox as well.
Head over to https://www.airbnb.com/dashboard or https://www.airbnb.com/alerts (if you use a regional Airbnb website like Airbnb.CO.UK you need to correct your domain extension an .CO.UK instead of .COM in the url)
Remove all the notifications you see by clicking X next to the notification as seen on the screen below
Reinstall the app again.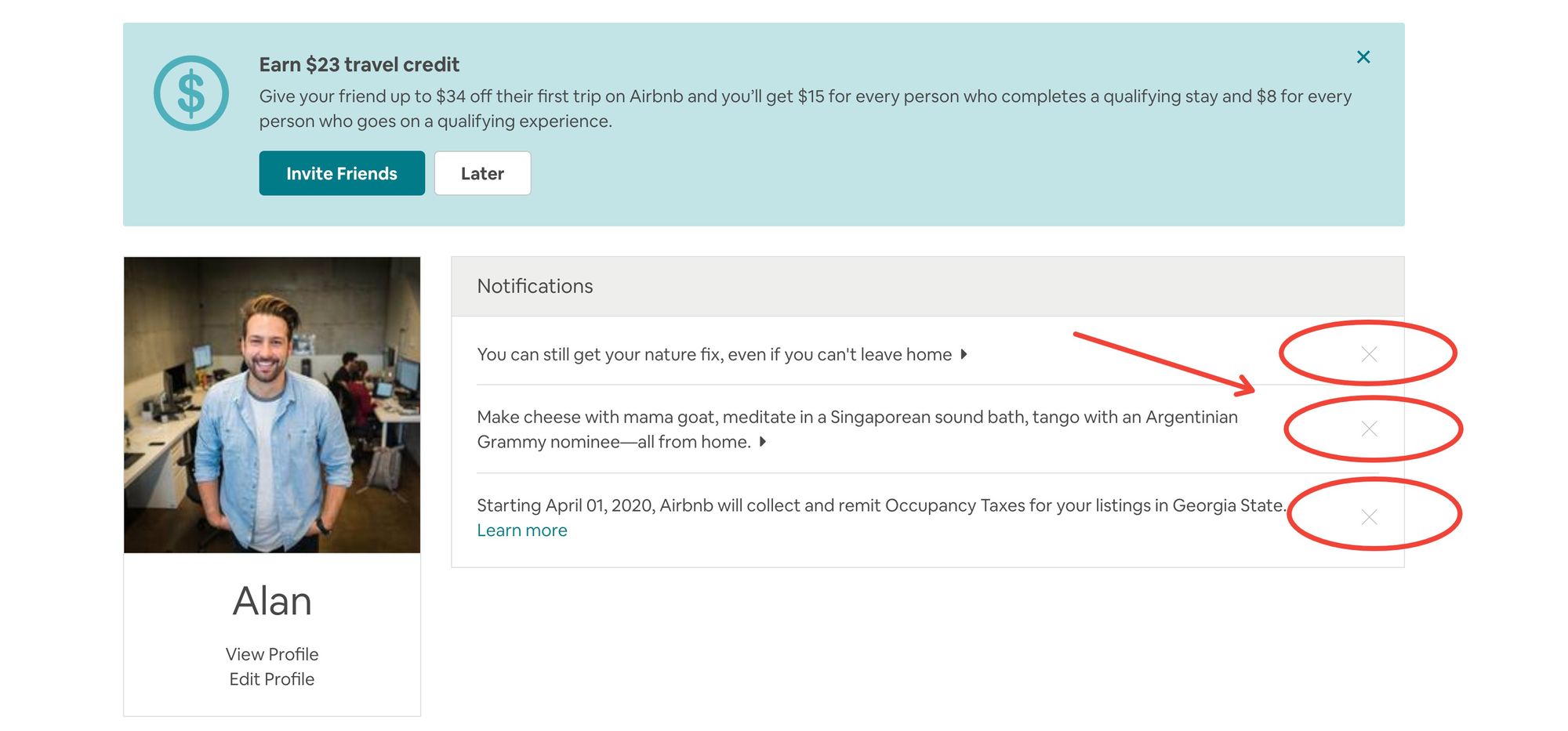 Voilà! 😊