For a first listing on Airbnb, new hosts can choose to either allow any Airbnb member to book their place, or restrict bookings to only experienced guests.
If you choose the latter option, only guests who have been deemed "experienced" by Airbnb will be able to see and book your listing. This can provide you with extra peace of mind, as experienced guests are typically more reliable and familiar with how hosting works on the platform. However, you may have to wait longer to get your first booking if you choose to restrict bookings to experienced guests.
After activating, guest who don't qualify will see the message "Right now, only experienced guests can book this place. This Host is only accepting guests with 3 or more trips on Airbnb for their first reservation. It'll be open to all guests soon."
Once your first guest has checked out, your listing will automatically become available to any Airbnb member.
What if you accidentally selected the option to restrict bookings to experienced guests, or you have changed your mind and want to allow bookings from any Airbnb member?
Instruction how to deactivate Experienced guests restriction
You can change the setting for who can book your listing by going to your Account settings and selecting the option for 'Any Airbnb guest' under the 'Your first guest' section.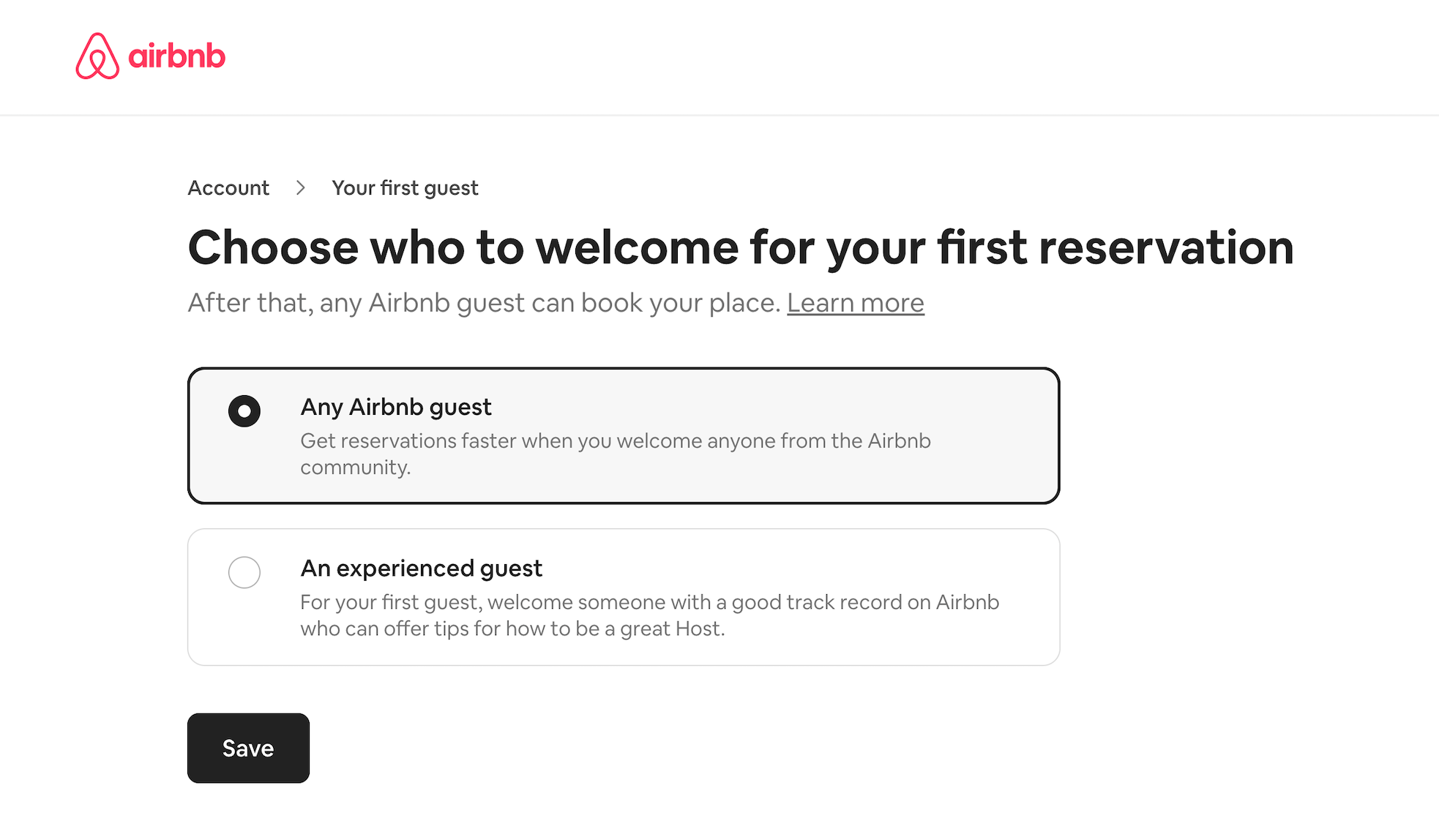 💡
Please be aware that this procedure can only be completed on the Airbnb website, and not through the app.