Calendar subscription is a great way to synchronize your Airbnb reservations with your MacBook. And with iCloud, you will see your Airbnb calendar across all your devices (iPhone, iPad, iWatch).
To import Airbnb calendar to your iCloud system you should use a desktop MacBook version (not a mobile device) for linking your Airbnb to the Apple calendar. Also, make sure you're signed in to iCloud with the same Apple ID on all of your devices.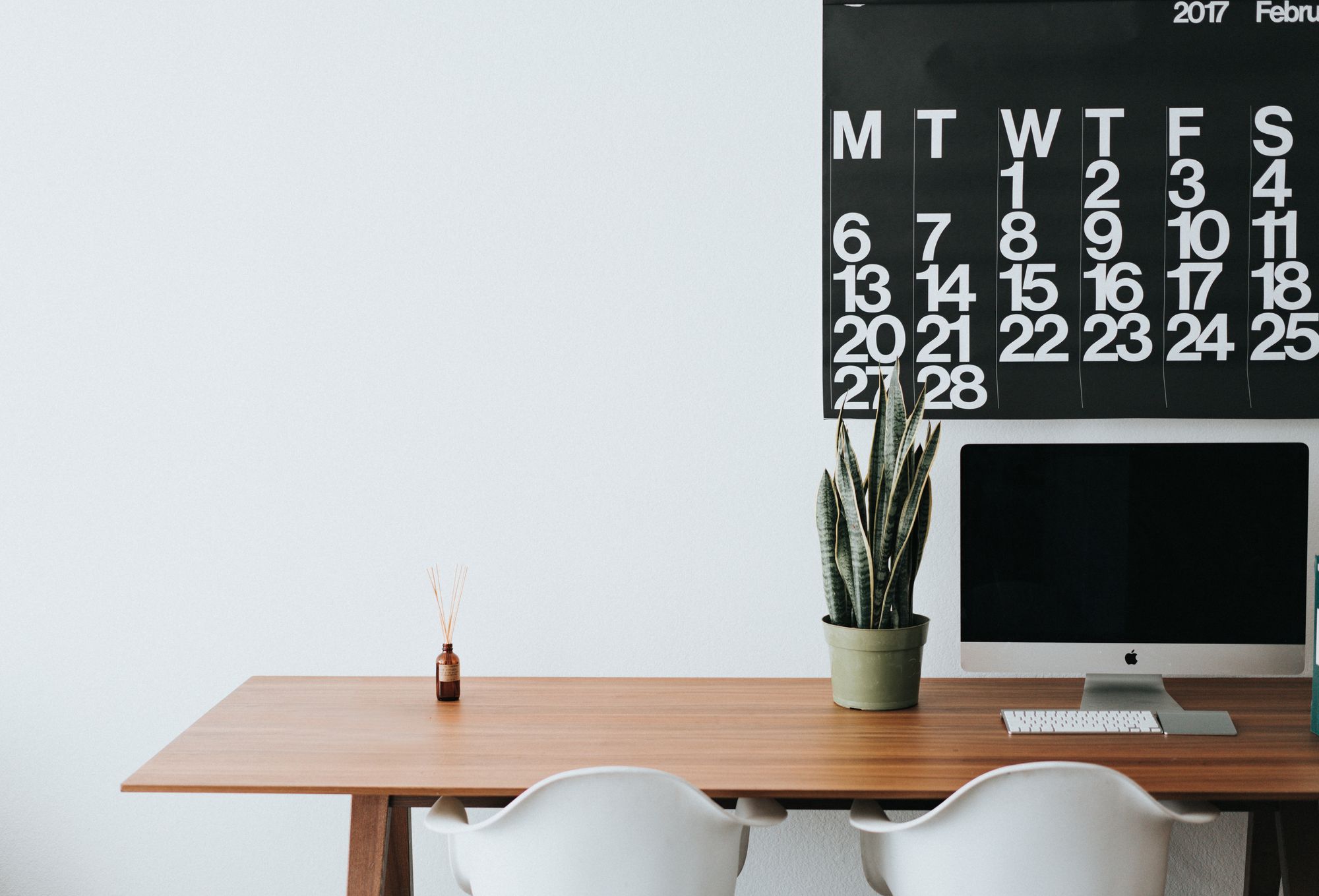 Instruction how to sync Airbnb calendar with MacBook (iCloud) calendar
1.  On Airbnb.com go to Listings https://www.airbnb.com/rooms > click on the listing > click Availability tab
2.  Scroll down to Sync calendars > click Export Calendar (green link) and copy it


3.  On your MacBook open Calendar app 📅 > click File > New Calendar Subscription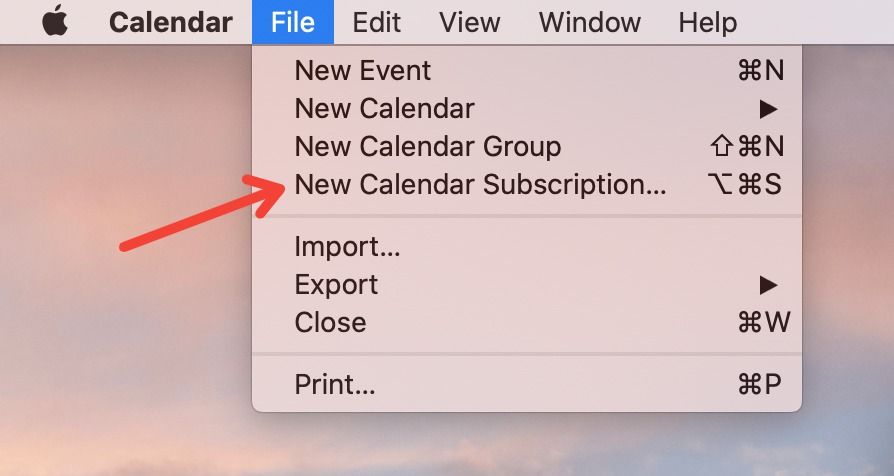 4.  Paste Airbnb calendar link and click Subscribe

5.  Enter a name for the calendar and choose a color to help you identify it on your calendar.
6.  Choose iCloud from the Location menu, then click OK.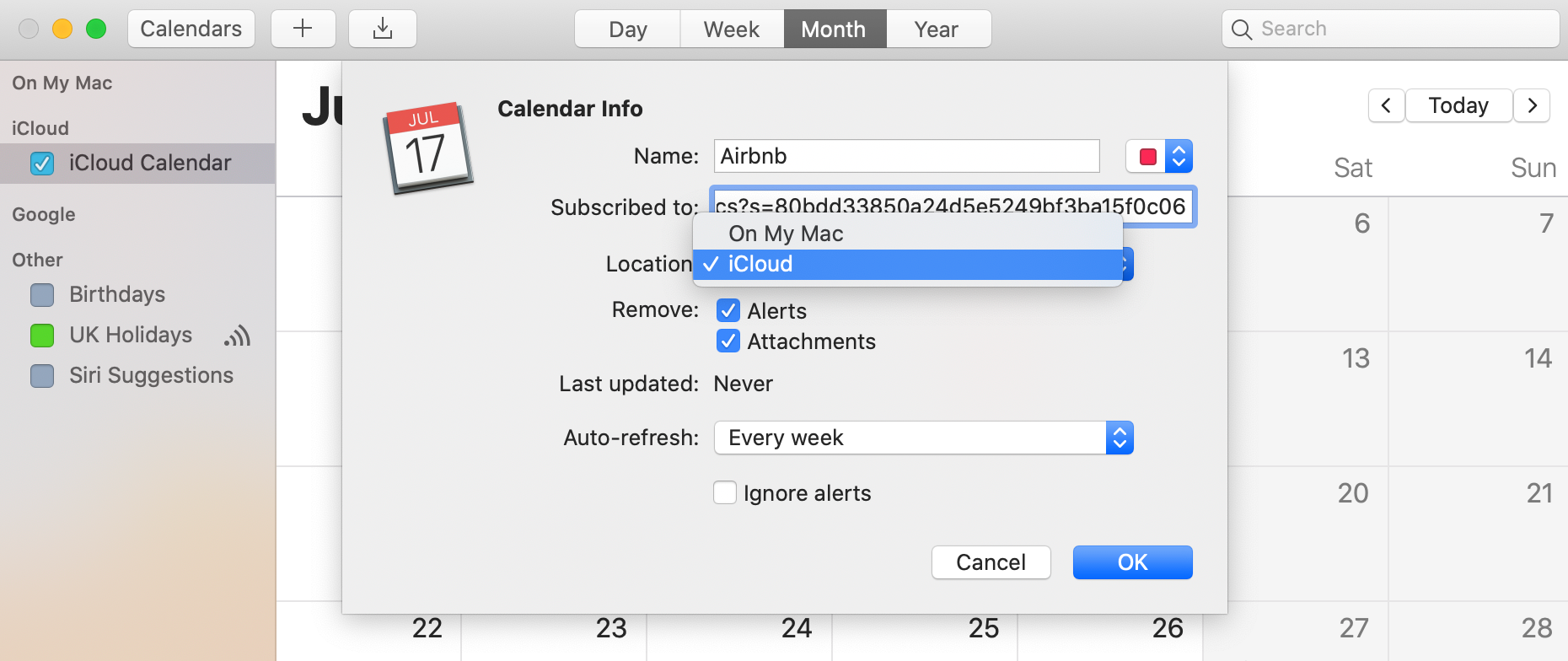 Delete (unsubscribe from) Airbnb calendar
If you want to stop subscribing to Airbnb calendar, you can unsubscribe from it.
On your MacBook open Calendar app 📅, Control-click the calendar in the calendar list, then choose Unsubscribe.
If you don't see the calendar list on the left, choose View > Show Calendar List