The Latest issue July 28, 2020
At the moment July 16, 2020 there is a global technical issue affecting majority of the users preventing from opening listings pages (both website and the app). Also hosts reported they cannot make changes in the calendar and update reservations. In the app users get "You do not have permission to access this resource" message, on the Airbnb.com website users are being redirected to the general search page.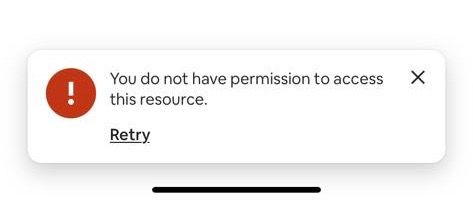 Normally this error can be solved by switching from app to the website and vice versa. Now both platform access channels are affected.
✅ The issue has been fixed.