British food delivery service Deliveroo, went public on March 31, 2021. The flotation was unsuccessful, the shares fell 30% on the first trading day. Was it really that bad as media headlines?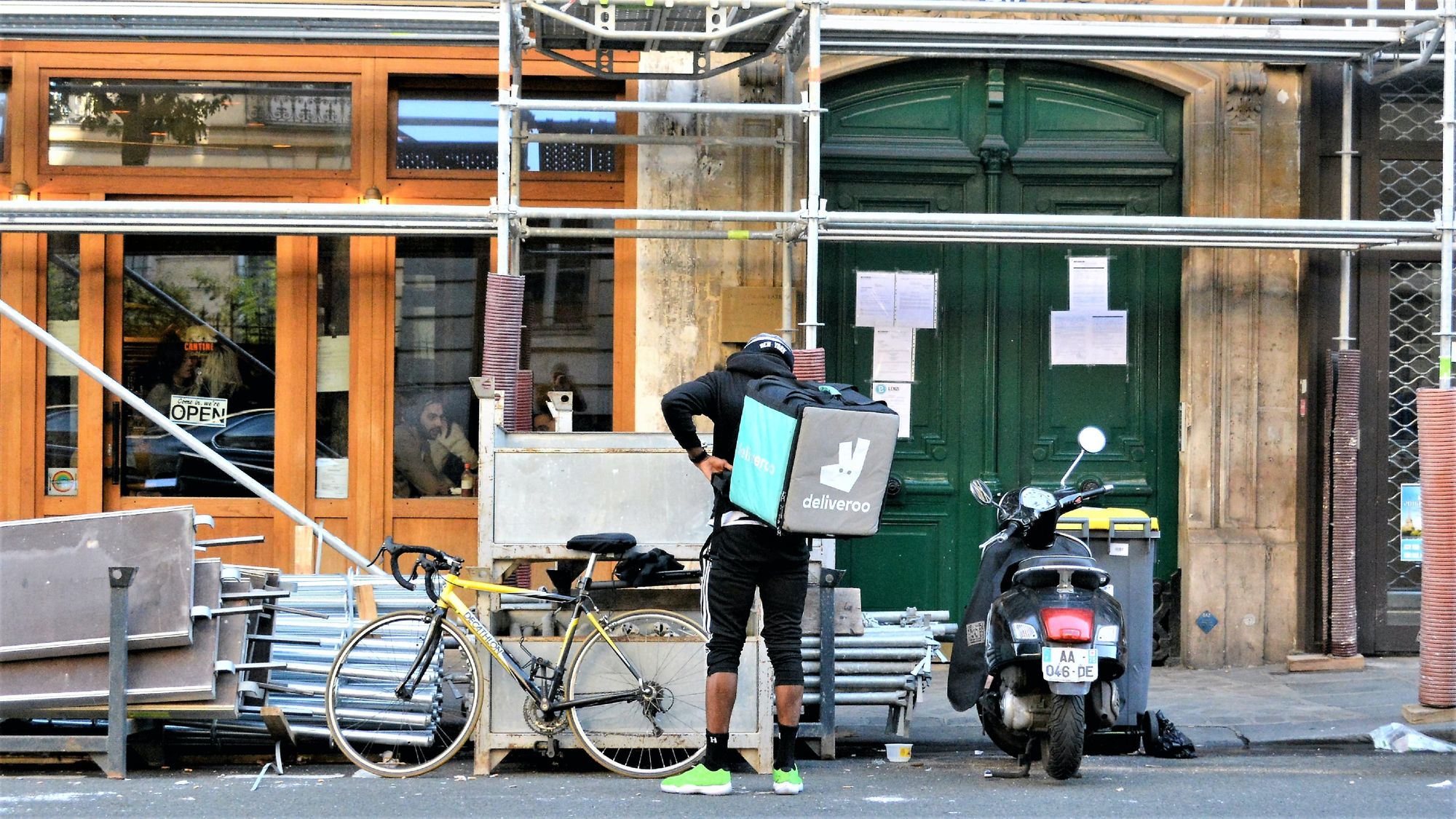 But well, I wish every startup is so "unsuccessful", the company is now worth $7.5 billion. There's no point in writing about Deliveroo's business model, food delivery is food delivery, instead I'll share the most curious details from their IPO prospectus.
The founder's stake after all rounds is 6.1%. The company has 6 investors with more shares, the largest being Amazon with 15.8%. At the same time the founder retains control in decision making, his shares weigh 20 times more than ordinary shares, he has 57.5% of votes. After the IPO the shares of the old investors decrease - which is perfectly logical, but the founder's even slightly increased. He got new shares, apparently some incentive clause in the old shareholder agreement worked.
Deliveroo's P&L is excellent by startup standards: revenue is growing faster than losses, and in the covid year the losses dropped altogether. Bottom line for 2020: revenue $1.6 billion (+54%), loss $310 million (-29%). What's more, if you tweak it a bit and throw out some "atypical and unexpected to recur expenses", there is almost no loss at all, a measly 12 million in 2020. Half the business is in the UK and Ireland, the other half in 10 other countries.
From all of the Deliveroo tools for working with restaurants, the prospectus highlights four key ones.
A discounted commission for partnership exclusivity.
A "co-purchase" program. Restaurants buy products through Deliveroo, which squeezes the best prices from suppliers through scale.
Embedded solution. Brands can add ordering through Deliveroo to their website or their app.
Dark Kitchens. In conjunction with the best restaurants, they open delivery-only branches in remote areas.
Also, new restaurants have to pay a fee to the marketplace! That's what a strong negotiating position.
4.   There are 100 thousand couriers working with the service. Roughly it turns out that each of them carries food for $200 USD a day, that's 6-7 orders, 3 hours of work. Very far from full time, but also not "once a week, a couple of orders. The average time on the courier retention is 10 months, and Deliveroo calls that a success; in 2018 it was six months.
The startup makes sure couriers develop as individuals. For example, the company supports businesses that they run in their spare time away from delivering burgers. In two years, Deliveroo has invested as much as 200,000 pounds in them. This small amount the authors of the prospectus is not ashamed of, but for some reason they have not indicated next to the salary and options of positions like "director of satisfaction". It would have been interesting to compare with courier wages.
In addition to money there is also moral support. The text repeats the story 5 times that the first year the founder drove incoming orders to the app himself continuously and still goes on the line occasionally. Be like Will Shu! Connect to Deliveroo!
5.   There are 2,000 real employees at the company. Before the pandemic, there were 700 more; in marketing in general, three out of every four were laid off.
6.   Deliveroo has a subscription for the customer - they pay a fixed amount each month to save on shipping. Judging by the intonation, the company continues to believe in this mechanic, but there are still no significant results.
A total of $1.7 billion in venture money has been invested in Deliveroo, all investors have earned. Those who participated in the last round in late 2019 are about x2.